Georgia State University to study COVID-19 research participation in Black communities
A $1.3 million grant could help Georgia State University play a role in better understanding why predominantly Black communities in Atlanta aren't participating in COVID-19 research studies.
The National Institutes of Health (NIH) awarded an interdisciplinary team at GSU's School of Public Health the two-year grant through its RADx Underserved Populations (RADx-UP) program "to better understand barriers and motivations for participating in COVID-19 research among Black communities in Atlanta," according to the school. GSU is one of 55 institutions to receive an NIH award through the program.
The team's aim is to examine what kinds of things preclude people from participating in COVID-19 serostudies, which survey a large number of people for the presence of the SARS-CoV-2 antibody through a minimally invasive test, such as a finger prick.
"Unfortunately, Black persons and other racial/ethnic minorities are less likely than white persons to participate in such studies," said Dr. Heather Bradley, the principal investigator of the project and assistant professor of epidemiology in the School of Public Health, in a news release.
Historic distrust of medical research participation among Black people is well-documented, according to GSU. Barriers to participation, such as distrust, lack of perceived benefits and racism exacerbated by the U.S. political climate, are unknown.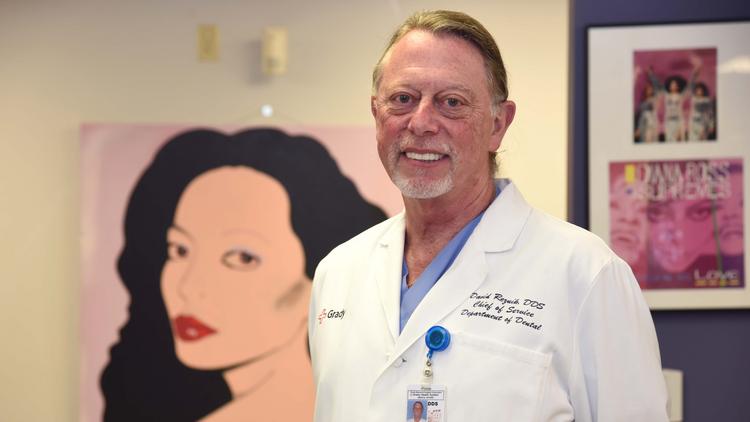 Black people account for 20% of diagnosed COVID-19 infections and 22% of associated deaths nationally, while representing only 13% of the U.S. population, according to GSU. Because testing is limited among minority populations, infections in Black communities are less likely to be diagnosed relative to infections among white individuals, the school says. The lack of data makes it difficult to understand the extent of how COVID-19 disproportionately affects Black populations.
"By better understanding barriers and motivations for participation, we hope to make COVID-19 research more inclusive of Black communities," Bradley said in the release. "Increasing representation is critical to improving the acceptability and effectiveness of other public health strategies, such as vaccine rollout, for minority communities with the highest risk."
GSU said a community advisory board of leaders from professional, faith-based and health organizations serving Black communities in Atlanta will "provide culturally relevant guidance on the project."
The NIH's RADx-UP program aims to better understand COVID-19 testing patterns among underserved and vulnerable populations, strengthen the data on disparities in infection rates, disease progression and outcomes, and develop strategies to reduce the disparities in COVID-19 testing. It is a part of the agency's broader Rapid Acceleration of Diagnostics (RADx) initiative.
Co-principal investigators of the study are Dr. Richard Rothenberg, an infectious disease expert and Regents' Professor in the Department of Population Health Sciences; Dr. Dennis Reidy, assistant professor in the Department of Health Policy & Behavioral Sciences; and Dr. Veronica Newton, assistant professor in the Department of Sociology. The team includes Dázon Dixon Diallo, the founder and president of SisterLove, Inc., and Herschel Smith, a Ph.D. student in the School of Public Health.