Delta lands 'long-term offtake agreement' for advanced renewable biofuels
Delta is flying its green initiatives to the next level.
Delta Air Lines Inc. (NYSE: DAL) said Tuesday it agreed to a "long-term offtake agreement" to purchase 10 million gallons annually of advanced renewable biofuels from Gevo Inc. (Nasdaq: GEVO). Delta said sustainable aviation fuels have a carbon footprint that can be up to 75% less than conventional jet fuel.
The deal, finalized on Dec. 11, calls for Gevo to sell the fuel to Delta at a fixed price for the first seven years of the agreement, subject to adjustment based on the company's ability to qualify for and maintain certain regulatory emissions standards, according to SEC filings. Pricing is to be determined at the time of delivery.
The parties will share the emissions credits generated in connection with the fuel. The deal can be terminated after five years.
The Gevo agreement follows Delta's recent $2 million investment in Northwest Advanced Bio-fuels for a feasibility study on a biofuel facility in Washington state. Delta's stated aim is to reduce emissions 50% by 2050.
Gevo expects to produce Delta's fuel at an existing advanced biofuel production facility in Luverne, Minn. and that it will be available for Delta's use between 2022-2023.
"Long-term investments such as our agreement with Gevo are critical to Delta's goal to lower our carbon footprint while planning for a more sustainable future," said Graeme Burnett, Delta's senior vice president of fuel management, in a news release. "Fuel is an airline's biggest area of impact and therefore presents our greatest opportunity to drive solutions that care for the planet."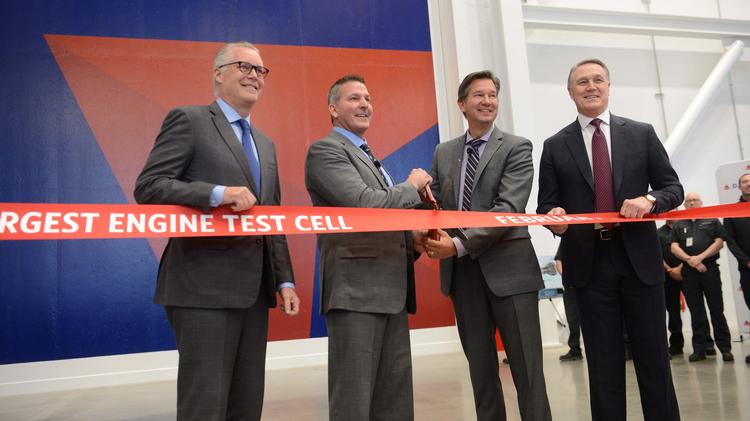 Gevo, renewable chemicals and advanced biofuels company based in Englewood, Col., uses a process to separate sugar from the proteins in industrial corn products, or No. 2 corn. The sugars are used to make the jet fuel, while the proteins are fed to livestock.
Gevo says its products perform as well or better than traditional fossil-based fuels in engines, but with substantially reduced greenhouse gas emissions. The company also captures and converts the livestock manure into biogas digestors that are used as fertilizer for fields.
"We are working to create a business system that works hand-in-hand with agriculture to improve sustainability and lower the carbon emissions of jet fuel while producing protein for food chain use," said Patrick R. Gruber, Gevo's CEO, in the release. "Not only does our system produce enormous quantities of protein, we are working to get off the grid by installing wind power for electricity and manure digestors to produce biogas. We want our Luverne Facility to embody the 'circular economy.'"
In 2018, Delta's average fuel price per gallon was 31% higher from the average fuel price in 2017, according to a SEC filing. From 2016 to 2018, Delta burned more than four billion gallons of aircraft fuel each year, costing millions of dollars.
Delta said it's reduced jet fuel consumption since 2005, decreasing emissions by 11%. The airline has made other companywide shifts toward a more environmentally sustainable strategy. That being the first U.S. airline to recycle aluminum cans, plastic bottles and cups, newspapers and magazines, and remove a variety of single-use plastic items from its aircraft and Delta Sky Clubs. The company has also been investing in more fuel-efficient aircraft.