Battling COVID-19: GHC3 launched; UPS, Fifth Third, and Cisco donations
A new nonprofit funded by the CDC Foundation and Microsoft is being launched to help assist in the COVID-19 response.
The Global Health Crisis Coordination Center, or GHC3, will be headquartered in Atlanta. Its purpose broadly is to deploy resources, mobilize talent and to save lives. Specifically, the group will help connect corporate and nonprofit resources with the folks who need them most – like ventilators to governors and facemasks to hospitals. GHC3 will actually roll up its sleeves to source ventilators and face masks, then find partners to ship them to hospitals or others who need them.
Co-chairs of GHC3 are Dr. Judy Monroe, president and CEO of the CDC Foundation; Dr. Russell Medford, chairman and CEO of Covanos; and Clark Dean, executive managing partner at commercial real estate firm Transwestern.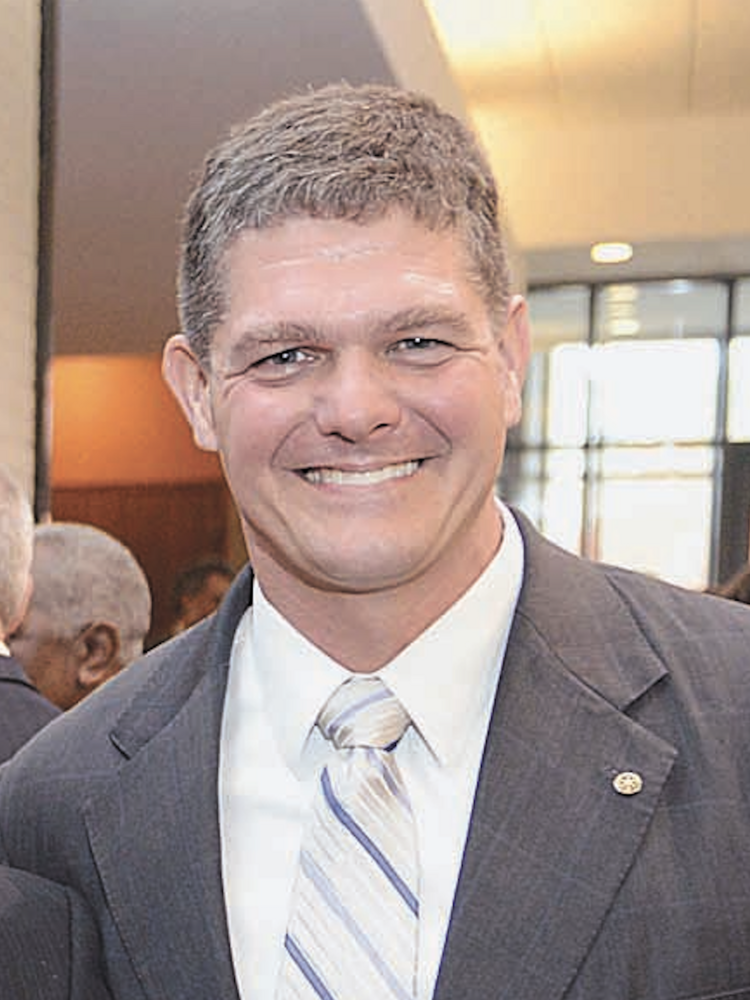 The CDC Foundation and Microsoft contributed an initial $1 million, and significant additional support will be needed to fully fund GHC3, the founders said.
Ken Berta has been appointed executive director of GHC3, which will operate under the Center for Global Health Innovation, led by President and CEO Maria Thacker-Goethe. Berta brings more than 25 years of research, technology development and general management experience to the GHC3 team, most recently serving as lead for global strategic alliances and partnerships at Philips Healthcare.
GHC3's partner coalition now includes Dell Technologies, Microsoft, Delta Air Lines, UPS, MedShare, Emory University, Georgia Tech, Morehouse School of Medicine and The Task Force for Global Health. Learn more about GHC3 here.
Fifth Third funds
Across the metro area, companies and organizations have been stepping up to support the battle against COVID-19, and much of that support has come in the form of financial assistance.
For Fifth Third Foundation, the charitable arm of Fifth Third Bank that has more than two dozen locations across the metro area, the help was a recent $8.75 million pledge to fund the fight. The donation is earmarked for communities the bank serves and their immediate and on-going needs, including $3.25 million for COVID-10 response assistance and $60,000 to The Salvation Army of Metro Atlanta, the Golden Harvest Food Bank in Augusta and Hosea Helps, the nonprofit originally named Hosea Feed the Hungry and Homeless. The Salvation Army's portion will go to sheltering and food programs; the Hosea Helps funds will bolster food and utility-assistance programs. Golden Harvest is working with students and families to replace meals usually provided by schools. The $8.75 million is in addition to the hardship assistance programs the bank has put in place to help its customers impacted by the economic crisis. Greg Carmichael, Fifth Third's chair, president and CEO, said the donation represents the company's "responsibility and commitment to work with community partners and nonprofit organizations to help see our communities through coming stages of relief, recovery and resiliency." Information on assistance programs is online at 53.com.
UPS donates $15 million
On April 20, the UPS Foundation announced a $15 million contribution to a number of nonprofits around the globe that are fighting pandemic fallout. The first $1 million is earmarked for efforts to bring healthcare supplies, food and financial security to those in dire need here in the U.S., said Eduardo Martinez, the foundation's president and UPS chief diversity and inclusion officer. "For many local nonprofit organizations, the dramatic increase in need, particularly in underserved communities, combined with the lack of volunteer support and uncertainty of ongoing funding is creating a breaking point. By tapping into the power of The UPS Foundation, we are addressing the needs of nonprofits who need our support now more than ever." Among the organizations receiving help are the American Red Cross and Concrete Jungle, a southeast Atlanta urban farmstead that is working to delivery groceries to senior citizens, food pantry clients and others in need.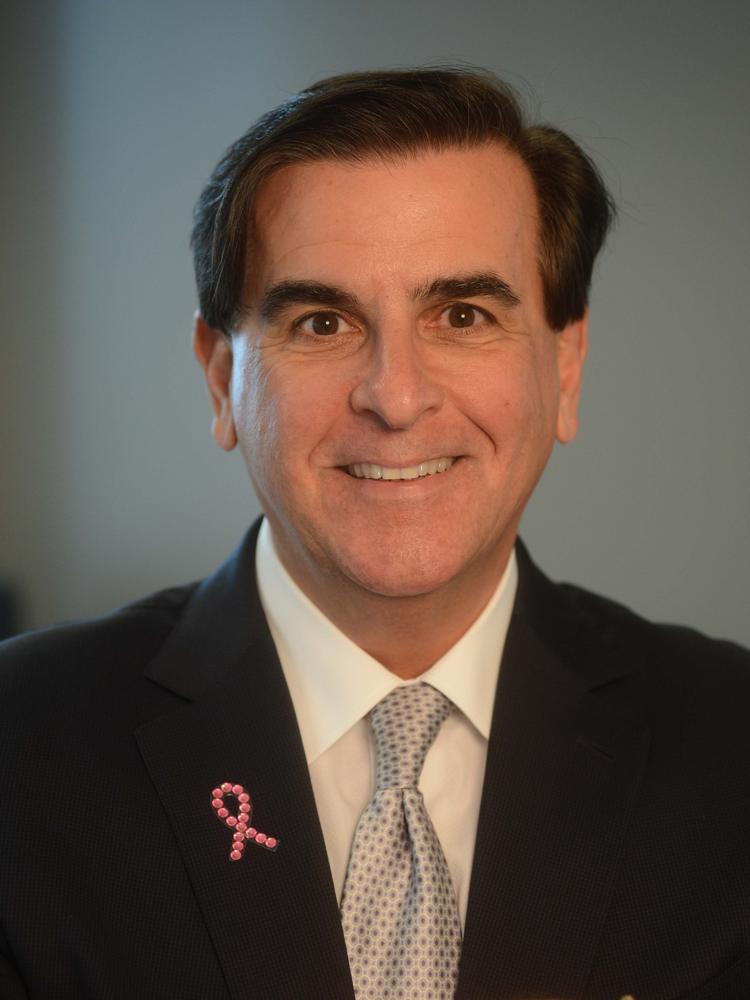 Also on April 20, UPS announced the donation of 10,000 N95 respirator masks to Children's Healthcare of Atlanta.
Masks from Cisco
For Cisco Systems Inc., pandemic philanthropy looks a little different. The company's assistance took the form of 330,000 N-95 masks that were donated April 15 to the Georgia Emergency Management and Homeland Security Agency. Governor Brian Kemp said the masks will supplement the state's existing supply and will go to those who need them most, namely front-line hospital and nursing home employees, as well as first responders. Cisco Chair and CEO Chuck Robbins added that the company is committed to supporting these workers he called "true heroes risking their lives to care for those in need." The Cisco contribution is one of several corporate donations the state has accepted in the last few weeks. Other organizations interested in doing the same can do so through the GEME/HS vendor portal.
Check your credit
The country's national credit reporting agencies are also finding ways to help out on the personal finance front. Experian, TransUnion and Atlanta-based Equifax announced April 20 they are offering free, weekly credit reports to all Americans for the next year. The goal is to protect financial health during the COVID-19 crisis, when credit vigilance is urged. A joint statement issued by CEOs Mark Begor of Equifax, Brian Cassin of Experian, and Chris Cartwright of TransUnion advised consumers to "review their credit reports frequently to understand the information that is being reported about their behavior. The single most important action for consumers who cannot pay their bills right now is to talk with their lenders to find out if they are offering any assistance." The free reports are now available by visiting annualcreditreport.com.
Chalk it up
While the downtown connector may look more like a set from "The Walking Dead" these days, those who do venture along the usually jam-packed lanes of I-75/I-85 will find some visual entertainment to lift their spirits and maybe make them forget – momentarily, at least – about the current crisis. Suwanee-based outdoor advertising firm Reeves Media is putting up a 30-by-50-foot billboard on the edge of the Georgia State University football stadium (formerly Turner Field) with the goal of bringing a grin or two. Calling it "Atlanta's largest chalk board," TG Shaw, vice president of sales, said he got the idea from his kids' drawings on their neighborhood's sidewalks, particularly one design they created to "memorialize their Spring Break 2020" that didn't happen. That inspired him to branch out, getting submitted art from others who wanted to leave inspirational or encouraging messages on the sidewalks. Now the company is posting some of those creations on the big board as well as its Facebook and LinkedIn pages. "It's a great way to spread positive messages, encourage creativity and share the inspiration," said owner and founder Patti Reeves. To submit photos of drawings, go to facebook.com/reevesmedia or visit reevesmedia.com.
Bike lessons in cyberspace
Leaving the house for a bike ride may be one way to work some exercise into the shelter-in-place routine. But many riders are finding a two-wheeler the best way to get to their essential jobs. No matter your motivation, the Atlanta Bicycle Coalition wants you to learn the rules of the road and biking basics before you go. The group's bike experts are providing free online classes with tips on how to ride safely while keeping appropriate social distances, planning routes to incorporate essential trips and properly fitting a helmet, to name a few. The interactive, virtual classes are live beginning at 5:30 p.m. each Wednesday through May 6. RSVP to each session at atlantabike.org/virtualcitycycling.The nonprofit Georgia Bikes also has the safety of riders in mind with its ongoing updates around COVID-19. Its website, georgiabikes.org, offers a wealth of information around biking and health concerns, finding repair shops and locating open trails.